Tom Copper Exhibit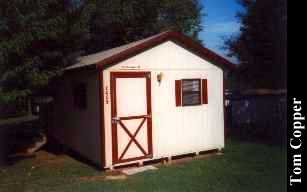 The building that houses the collection.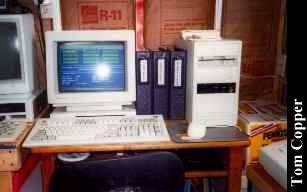 Tom's Classic Computers BBS at 910-503-9385, 300-14400 baud.
---
Tom Copper is a sick, sick man.(But in a good way.) He has a collection of old computers that dwarfs mine, as well as any other collection that I've seen on the Web. He also ran a BBS devoted to maintaining old computers, which sadly is no longer up. He is slowly taking pictures of much of his collection, but until that daunting task is finished, he had sent a few pictures giving an overview of his collection. Click on any of the thumbnails below. They were shot from left to right. Please, no drooling!
---
Specific Computers:
---
These are his pictures from last year. You can see how dramatically his collection has grown.
---
Send comments to here! (Note the new address. Lots of space to hold photos sent my way.)
---

Back to the Museum!
---