Commodore KIM-1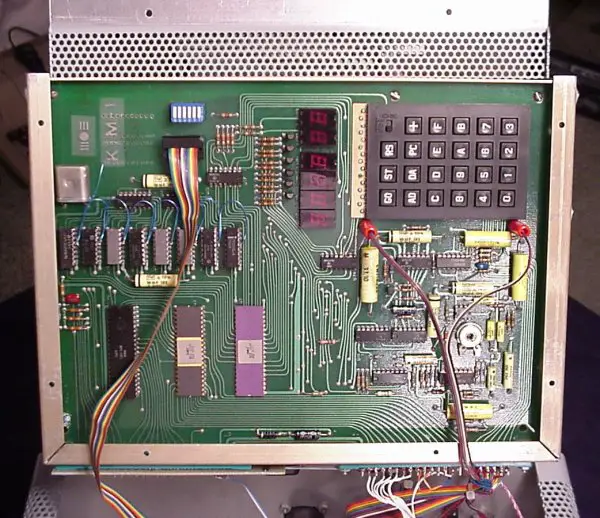 ---
Donor: (Still looking it up...)
Location: Williamsburg, Virginia
---
This is the very first computer that Commodore ever made. It's the single board KIM-1. It has an on-board keypad and 6 digit LED read-out.
Of course, real techies didn't leave their single board computers just sitting out in the open. Oh no. They built really cool cases for them. This particular case featured a flip-top, a card cage for the RAM board, an extension of the keypad and display to the front of the enclosure, a bunch of connections on the back and a terminal hook-up. (And, of course, the required switch to choose between keypad and terminal.) There's also a very manly external power supply.
---
---
Most Recent Comments for the Commodore KIM-1:
No comments yet submitted
---
Click here to view all comments for the Commodore KIM-1 and to leave your own.
Click here to view comments about other Commodore computers.
---
Send comments to here! (Note the new address. Lots of space to hold photos sent my way.)
---

Back to the Museum!
---