NEC UltraLite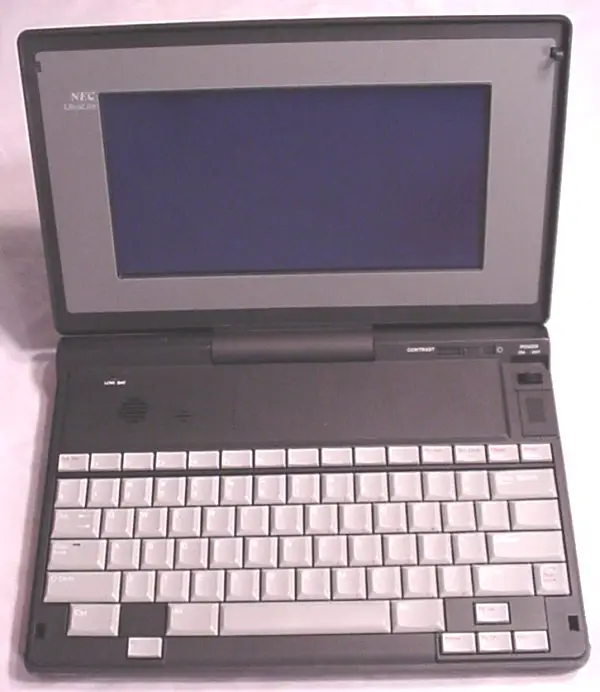 ---
Donor: (Looking it up...)
Location: Williamsburg, Virginia
---
Anyone remember DAK? You could buy all sorts of stuff from DAK. That's where I bought my SpectraVideo 328. But what I really wanted was the NEC UltraLite. It was a portable DOS machine. It came with a 2 meg "silicon hard drive." There were also programs on ROM cards that you simply plugged in to use.
The screen is very sharp in actual use, and is a nice soothing blue. The keyboard is wonderful and full size. The whole unit is impossibly thin and light. I mean it. Sure, Sony makes lighter, slimmer units today, but the only thing that compared with the UltraLite at the time was the Tandy WP-2. And it had LapLink in ROM. The batteries even hold a charge for a little while. (About 20 minutes.) If I could get decent battery life out of it, I would use it as a real laptop. It's that nice.
---
---
Most Recent Comments for the NEC UltraLite:
No comments yet submitted
---
Click here to view all comments for the NEC UltraLite and to leave your own.
Click here to view comments about other NEC computers.
---
Send comments to here! (Note the new address. Lots of space to hold photos sent my way.)
---

Back to the Museum!
---