Sanyo MBC-1150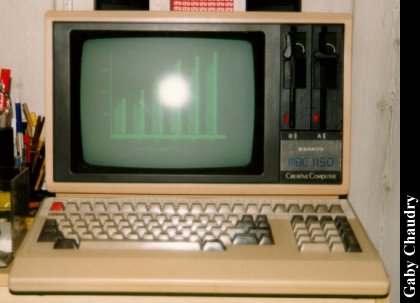 ---
Owner: Gaby Chaudry
Location: Cologne, Germany
---
Gaby is one of the few people I know still using CP/M on a regular basis. She says:
This is my main CP/M-machine, built in 1984. I don't remember how and when I bought it, but one day it found its place on my writing-table and it decided to stay there. In fact I use it for writing, and I found that the printed text files look much better than those written with my DOS computer. Imagine!
---
---
Most Recent Comments for the Sanyo MBC-1150:
No comments yet submitted
---
Click here to view all comments for the Sanyo MBC-1150 and to leave your own.
Click here to view comments about other Sanyo computers.
---
Send comments to here! (Note the new address. Lots of space to hold photos sent my way.)
---

Back to the Museum!
---