VideoBrain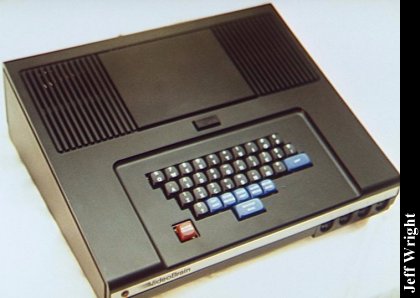 ---
Owner: Jeff Wright
Location: ?
---
The VideoBrain was one of the earliest color graphics computers. Jeff kindly supplied me with detailed brochures about it. The following two brochures are scanned in at a pretty high resolution, high enough for you to be able to read the text. But be forewarned, each page is around 400k.
---
---
Most Recent Comments for the VideoBrain VideoBrain:
No comments yet submitted
---
Click here to view all comments for the VideoBrain VideoBrain and to leave your own.
Click here to view comments about other VideoBrain computers.
---
Send comments to here! (Note the new address. Lots of space to hold photos sent my way.)
---

Back to the Museum!
---