Commodore 8032-SK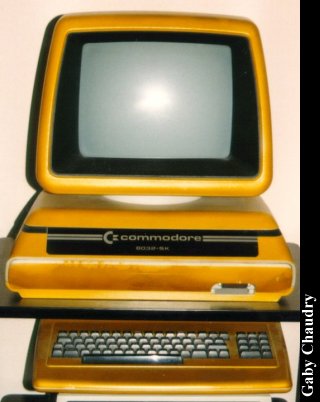 ---
Owner: Gaby Chaudry
Location: Cologne, Germany
---
Old Commodore hardware is the best! Here's Gaby's contribution:
I really love this one: Look at the colour! It was the first CBM to have a single keyboard, therefore the "SK". The 8032 series had 32 K RAM and came in an "egg-shaped" case, not like the 4032 which had the same shape as the PET (only a bigger keyboard and no cassette drive).
---
---
Most Recent Comments for the Commodore CBM 8032-SK:
No comments yet submitted
---
Click here to view all comments for the Commodore CBM 8032-SK and to leave your own.
Click here to view comments about other Commodore computers.
---
Send comments to here! (Note the new address. Lots of space to hold photos sent my way.)
---

Back to the Museum!
---