Laser 128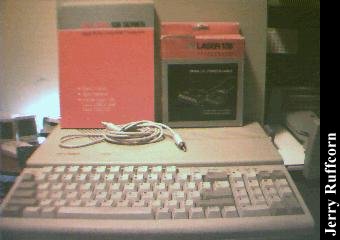 ---
Donors: Jerry Ruffcorn
Location: unknown
---
The Lazer 128 was an Apple //c compatible with a built in 5.25 drive and switchable serial and parallel printer interfaces. Additional information is more than welcome!
---
Most Recent Comments for the Laser 128:
No comments yet submitted
---
Click here to view all comments for the Laser 128 and to leave your own.
Click here to view comments about other Laser computers.
---
Send comments to here! (Note the new address. Lots of space to hold photos sent my way.)
---

Back to the Museum!
---