NeXTstation (mono)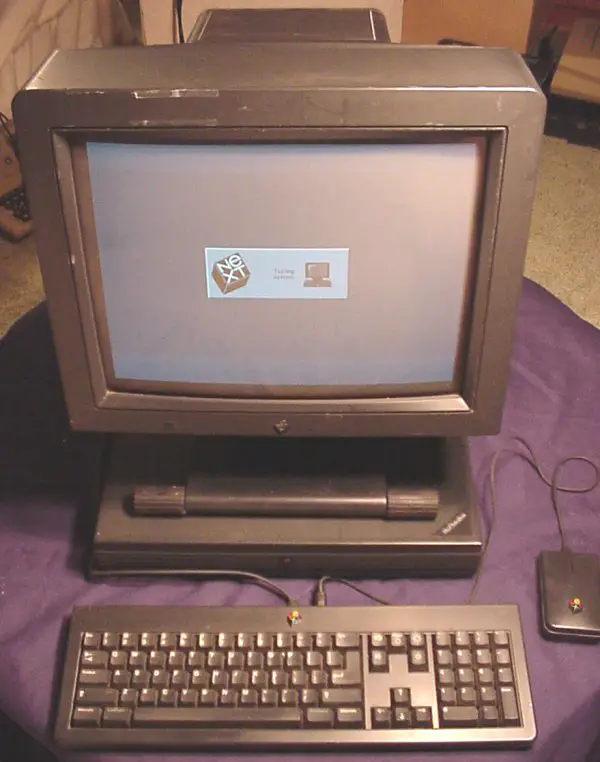 ---
Owner: (Looking it up...)
Location: Williamsburg, Virginia
---
Okay, it's not a NeXT Cube, but it's the NeXT best thing. Well, second NeXT best thing, after the color model. NeXT was really ahead of its time, especially regarding operating systems. NEXTSTEP was basically UNIX, but a really nice looking UNIX. (Sound familiar? Sound a little like OS X?) This particular box doesn't boot up, so I'll save OS discussions for the color model. But just on the hardware side, you can't help but love the looks of this system. Look at the size of that monitor. (17 inches, I think. and that's over ten years ago.) " MegaPixel Display" indeed.
---
---
Most Recent Comments for the NeXT NeXTstation:
No comments yet submitted
---
Click here to view all comments for the NeXT NeXTstation and to leave your own.
Click here to view comments about other NeXT computers.
---
Send comments to here! (Note the new address. Lots of space to hold photos sent my way.)
---

Back to the Museum!
---